09-KRIS JENNER BOUGHT MASON DISICK A $3,000 PUFFER JACKET
Most people expect cake and ice cream on their birthday, but when your grandmother is Kris Jenner, birthdays are an experience. No one knows this better than Kourtney Kardashian's oldest child, Mason Disick. The eldest Kardashian grandchild turned 9 this past December.
To celebrate, Kris Jenner took the fourth-grader on a shopping spree that involved spending $3,125 on a Baroque Print Padded Coat. Sure, it might seem like an outrageous purchase, but when you think about the fact that his father, Scott refers to himself as Lord Disick, it just makes sense.
08- KIM KARDASHIAN SHUT DOWN PART OF DISNEY LAND FOR NORTH WEST'S BIRTHDAY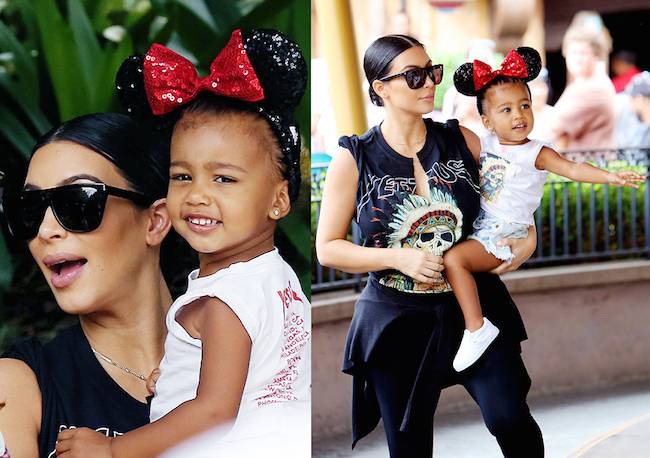 Most parents are lucky to afford a Disney World vacation once a year – or once a lifetime. Kim Kardashian has done so well for herself that she can go one step further and actually rent out Disney World for her baby girl, North. Well, part of it at least. In 2016, Kim and her husband, Kanye West rented out the Big Thunder Ranch Jamboree in Frontierland to host a Minnie Mouse themed party. In addition to feeling like a straight boss – cause, come on, who gets to do that? – North and her party guests also enjoyed priority consideration for rides, face paintings and a firework display.
click next to keep reading ↘↘↘