Dresses for when you need to announce that the hills are alive with the sound of music.
We hope you love the products we recommend! Just so you know, BuzzFeed may collect a share of sales or other compensation from the links on this page. Oh, and FYI — prices are accurate and items in stock as of time of publication.
1. A soft and stretchy cowl-neck midi dress that'll have you spinning like you're the star of a musical number in a Disney film.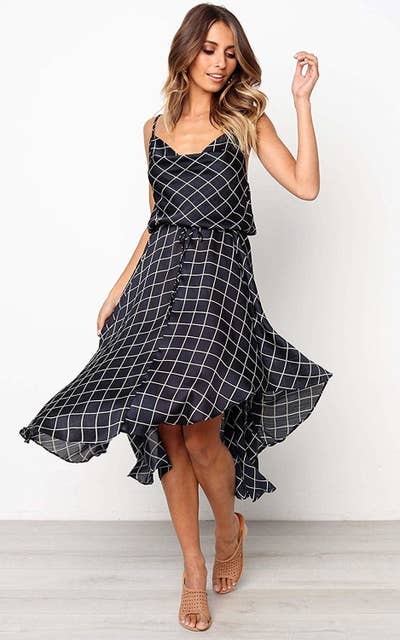 2. A gorgeous flowing maxi dress you'll rule everyone's Instagram feeds wearing.
3. A vintage-inspired lace-sleeve chiffon midi dress perfect for all your upcoming formal affairs or strolls through the forest.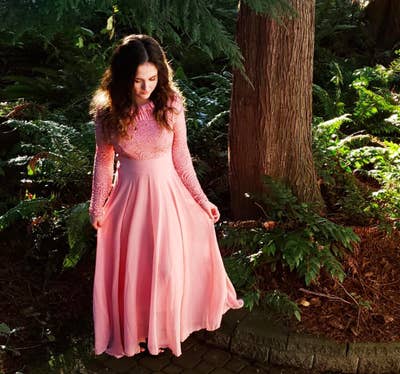 4. A fit and flare floral-print halter dress to give you the tropical vibes your daily errands need.
5. A decadent cashmere swing dress designed with an elegant pleated skirt and a wraparound belt that'll complete the look.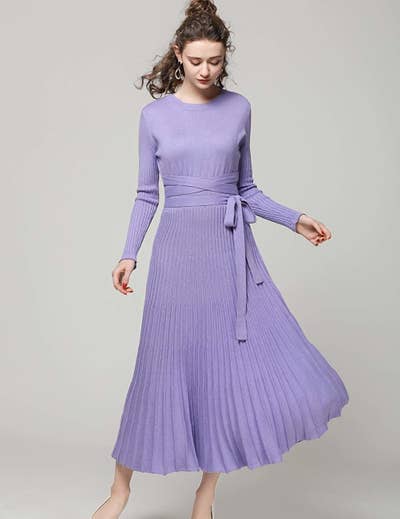 6. A beautifully printed A-line maxi dress so you can make a statement every time you walk through a door.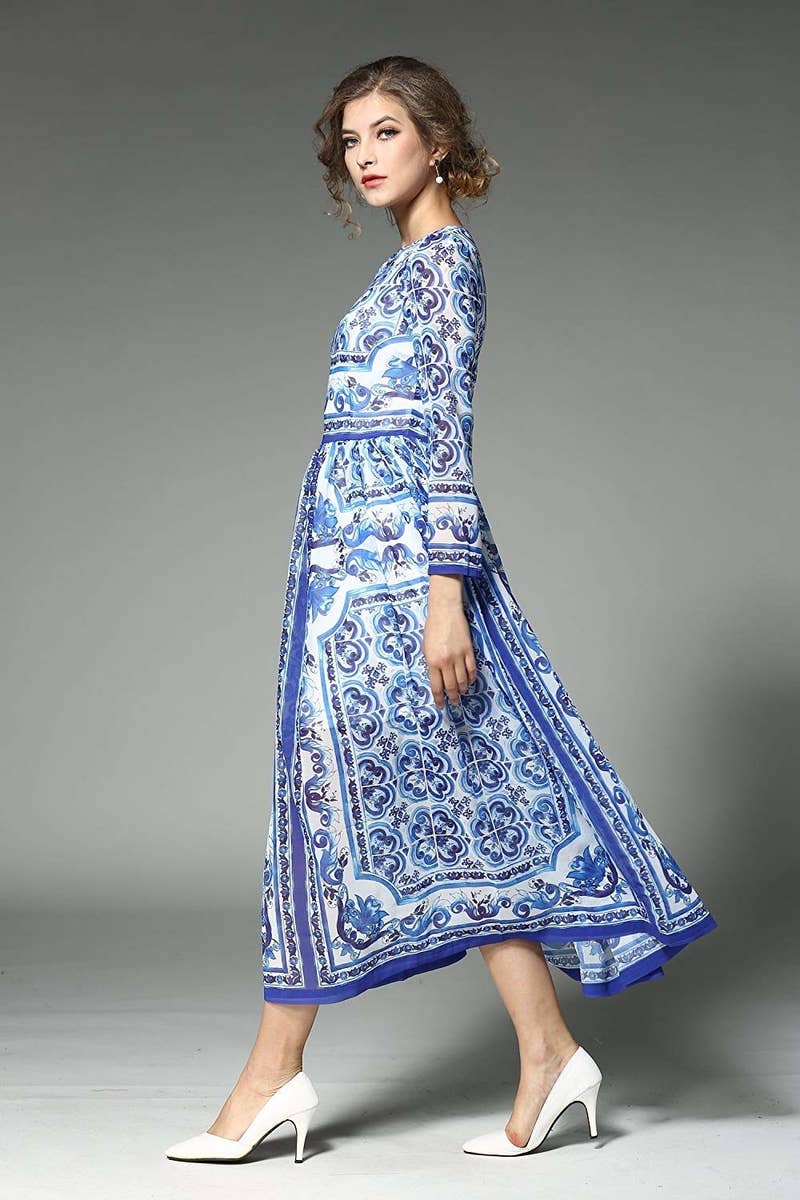 7. A delightful ruffle and crochet trim midi dress perfect for all those romantic walks to the fridge.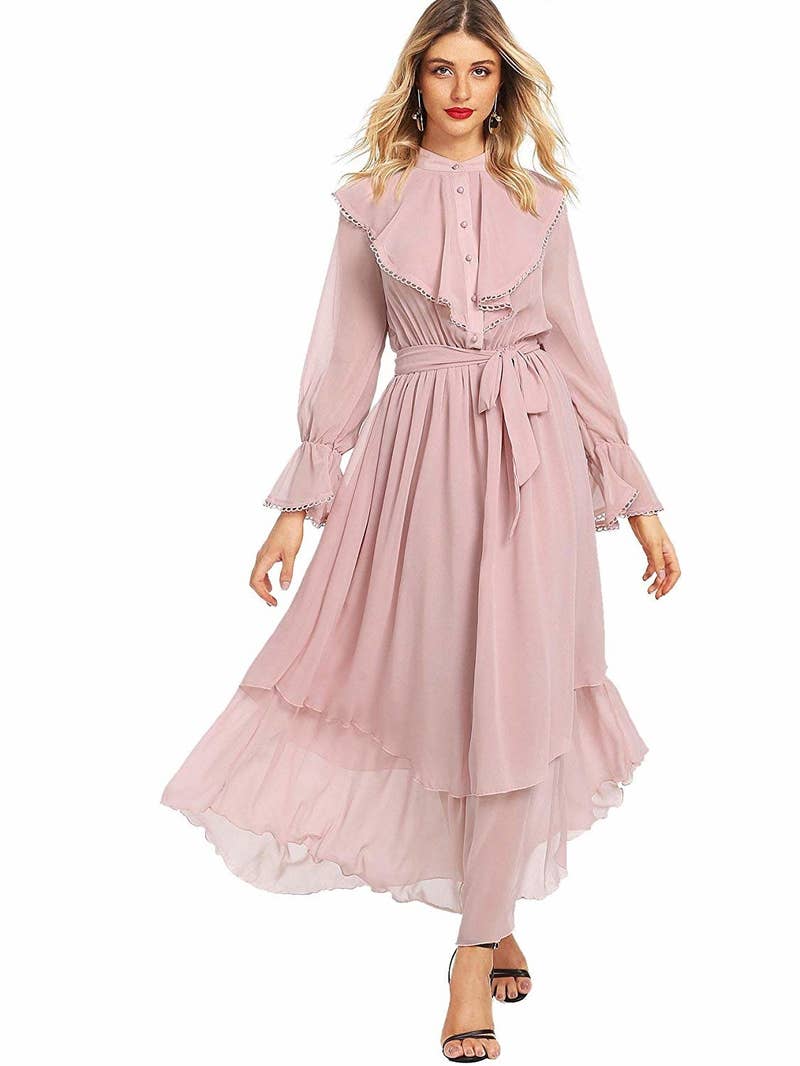 8. A super comfy faux-wrap dress you can easily layer up with boots and a blazer or with a denim jacket and your favorite wedges.
9. A flouncy mini skater dress as the classic, playful addition your wardrobe needs.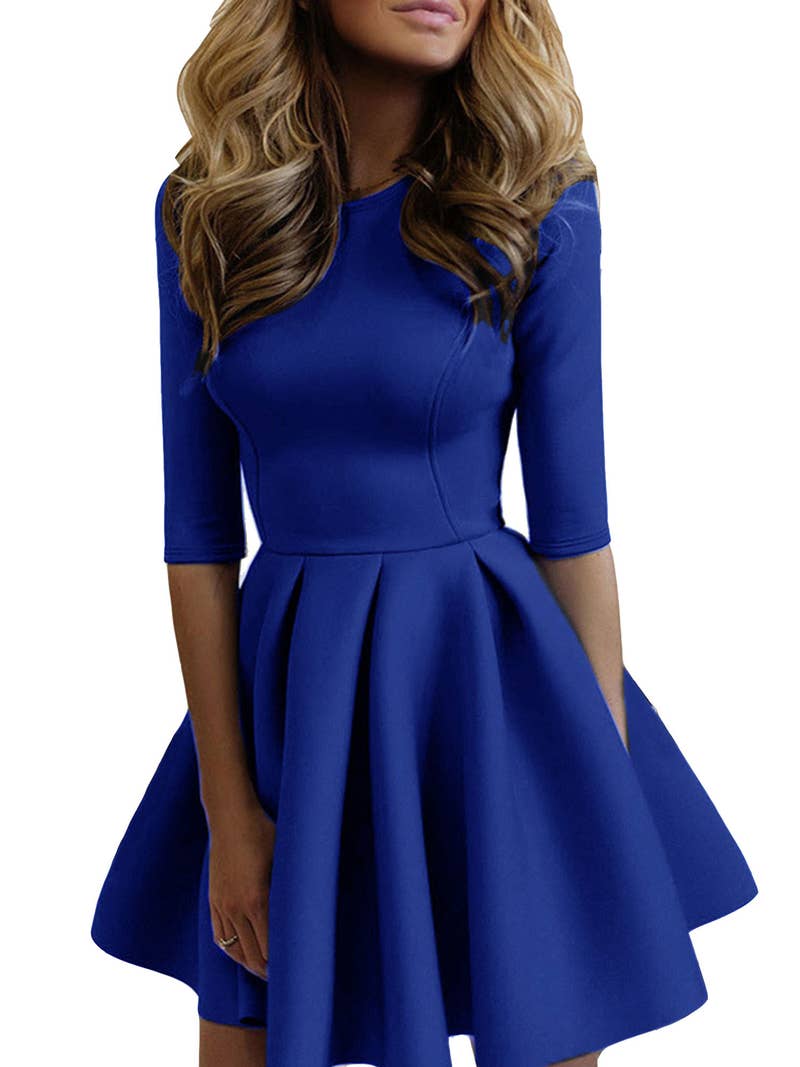 10. A collared midi dress that'll, if paired with the right accessories, look like you paid WAY more than the $30 price tag suggests.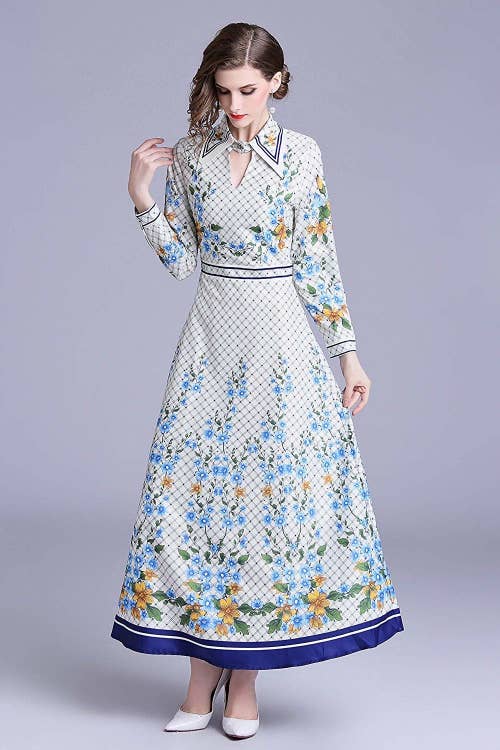 11. A pinstripe, criss-cross back midi dress with adorable little embroidered flowers you'll wanna pick all over the dress.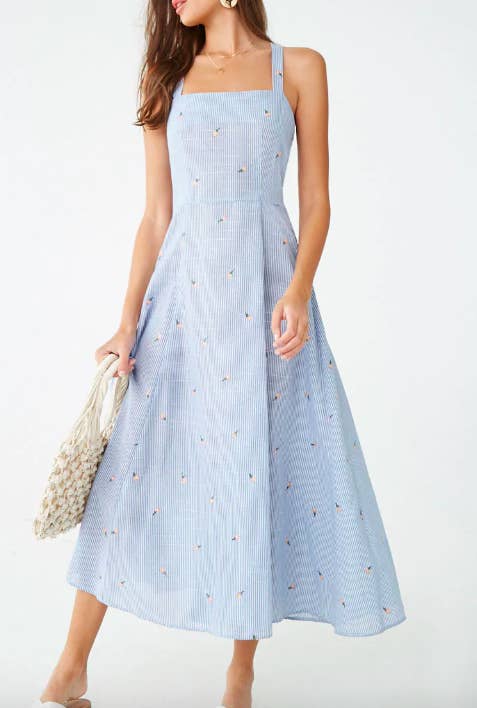 12. A vintage-inspired V-neck swing dress to get that Mad Menstyle (but not the Mad Men workplace).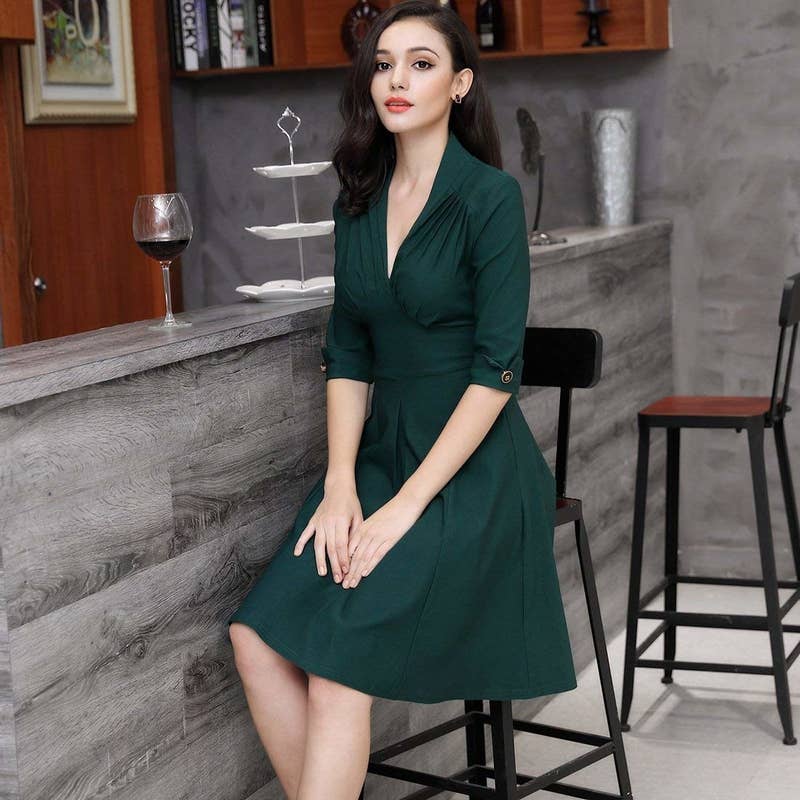 13. A vintage-inspired lace midi dress for when you're taking your stroll through the rose gardens while drinking tea with your pinky up and saying "Cheerio ol' chap" or whatever classy British people say.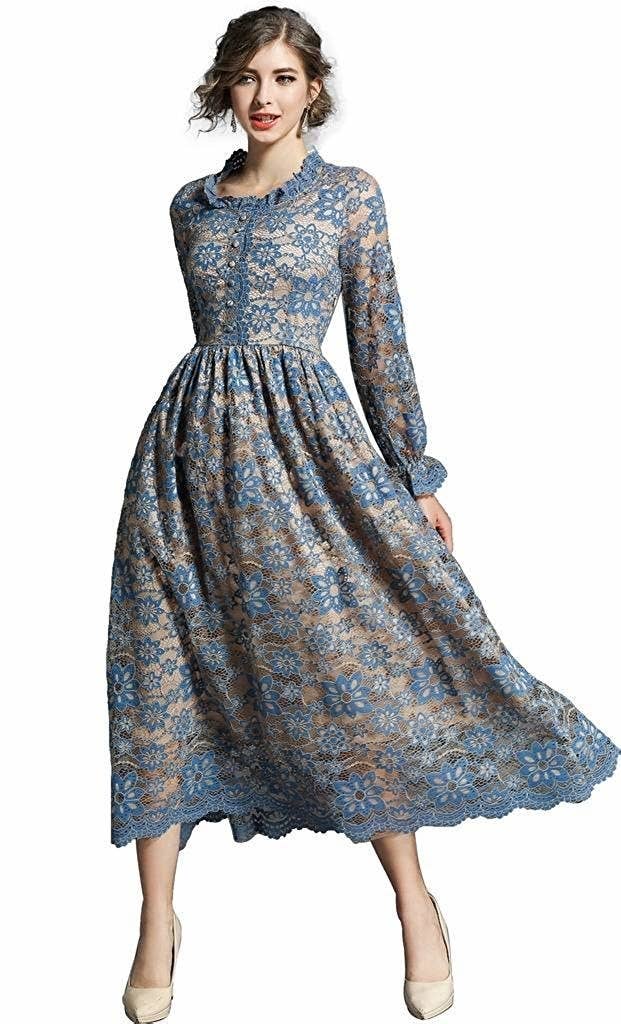 14. A wide-sleeve chiffon mini dress you'll easily be able to pair with some sky-high heels or your favorite sneakers.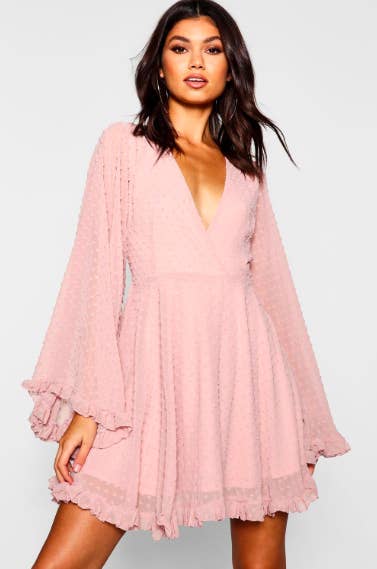 15. A vintage-inspired floral print cocktail dress that'll have you twirling like you are the sound of music.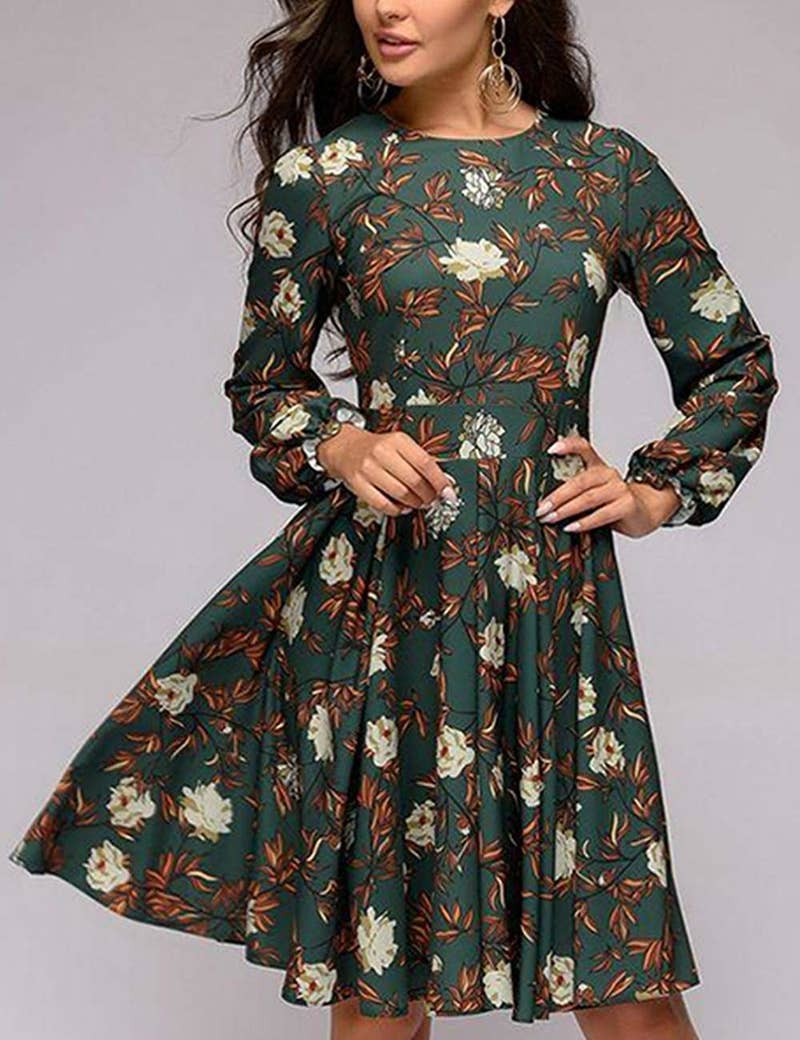 16. A kimono-sleeve pleated maxi dress as a total stunner with a deep-V, an open back, and a perfect fit waistband.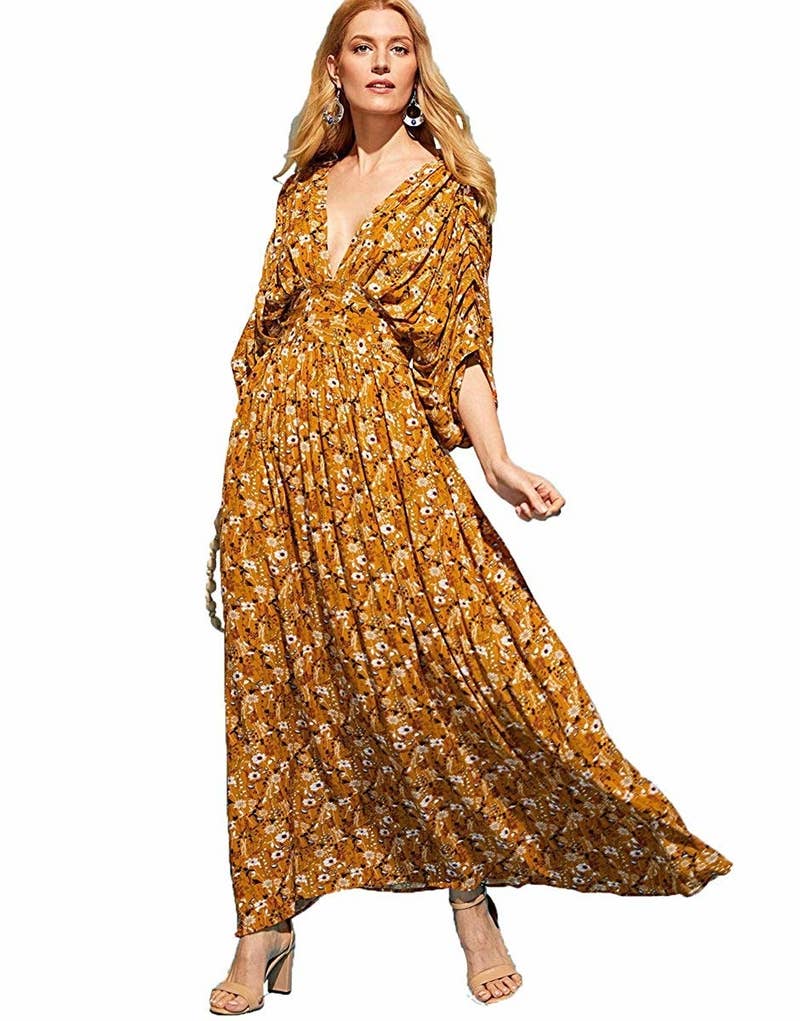 17. An off-the-shoulder floral cocktail dress, because you never know when someone might invite you somewhere…anywhere!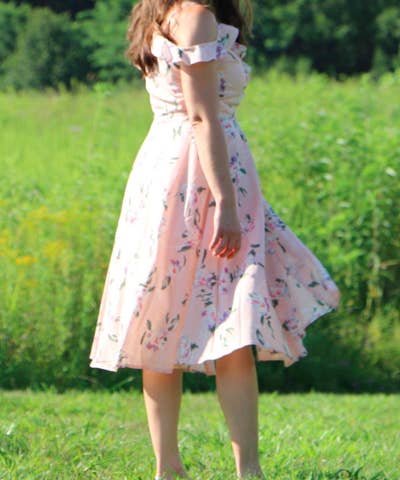 18. A delightful fit-and-flare pleated midi dress to take you from office-appropriate to happy hour with just a change of shoes.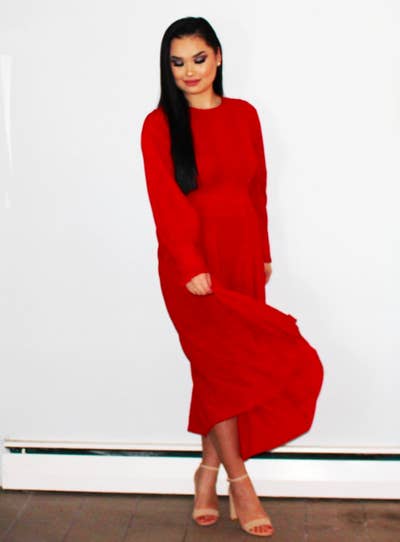 19. A delightful scallop and laser-cut hem midi dress, because everyone deserves their Disney Princess moment and you'll def have yours when you're wearing this.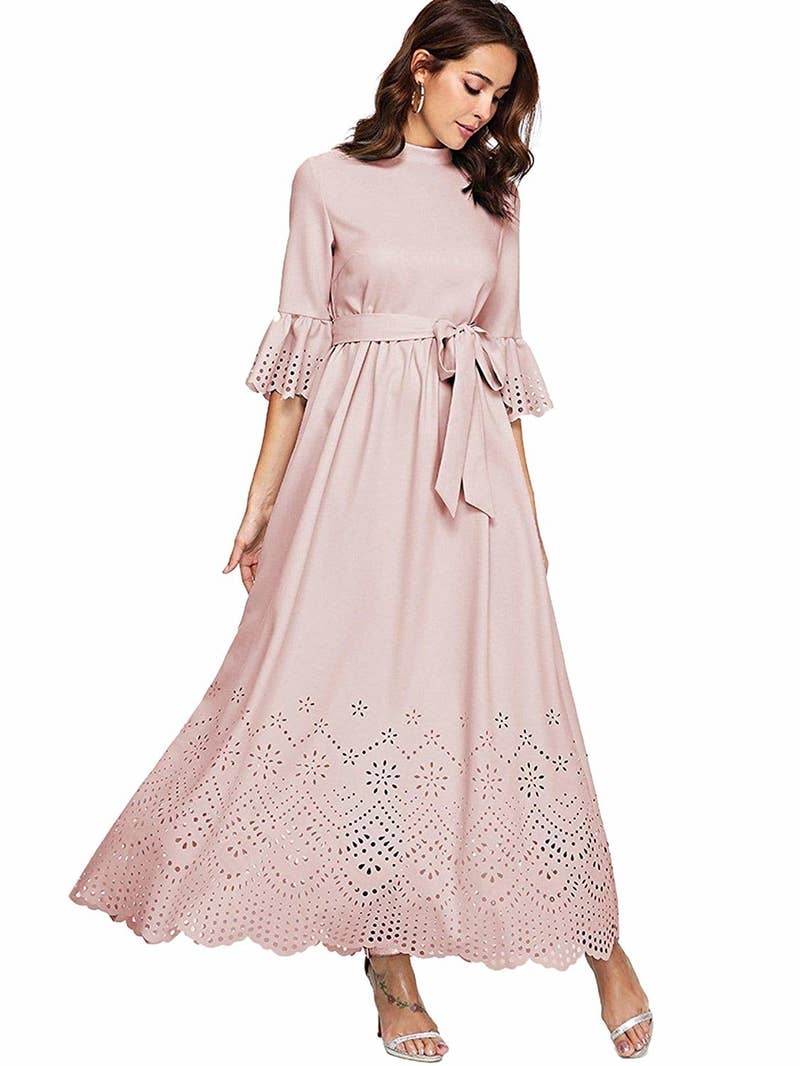 20. A super-soft ruffle-sleeve cotton dress that just might be prettier than anything else in your closet.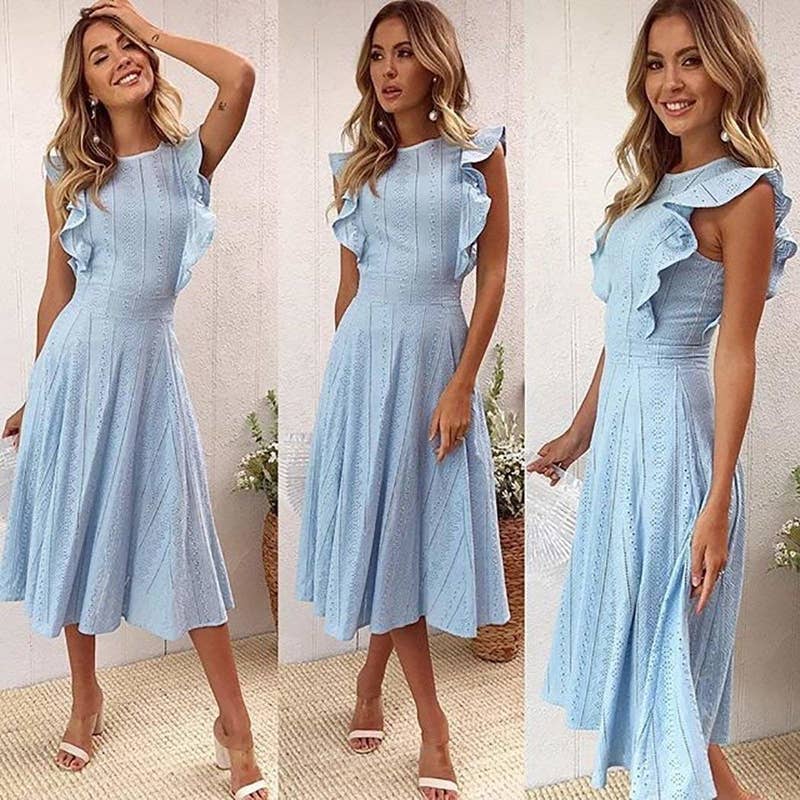 21. An elegant swing dress designed with a deep V and pockets for that "I have somewhere to be and things to carry" look.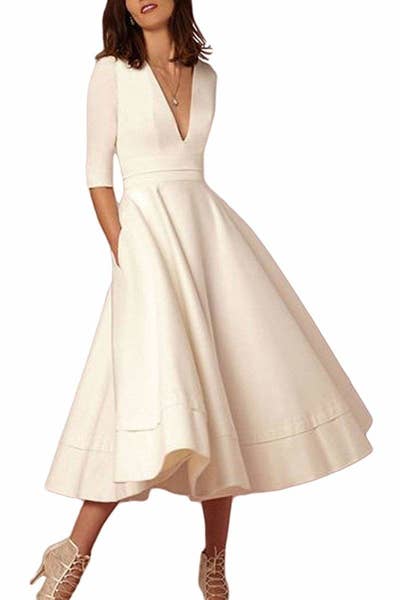 22. A pleated velvet off-the-shoulder midi dress to wear through every season — but go ahead and use February as your excuse to buy it.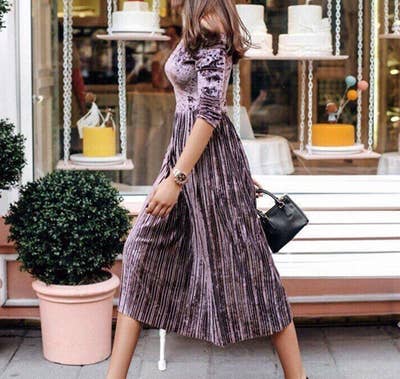 23. A heart print wrap maxi dress you'll be all up in your feelings about.
24. A gorgeous polka-dot halter dress that's *technically* a summer dress but honestly, it's just so chic you should buy it now and just layer it up!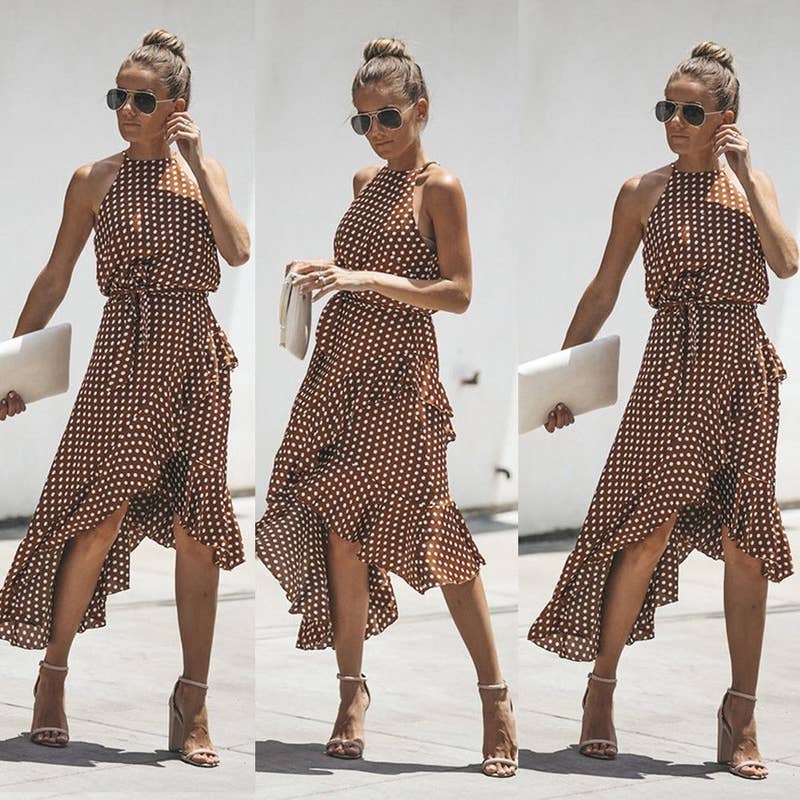 25. An elegant one-shoulder midi dress, because it's about time someone invited you to something that required an elegant anything.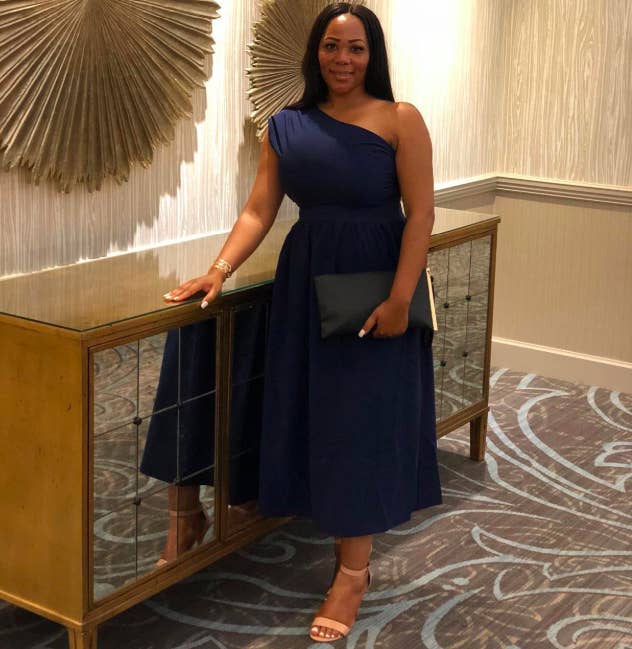 26. And a convertible cotton-blend dress you can wear in 24 different ways — it's basically two dozen dresses for the price of one!!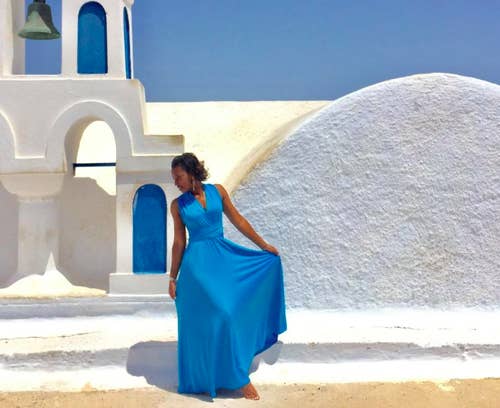 27. A stretchy A-line ruffled-sleeve party dress, because this dress is just too cute not to own — plus it comes in 14 colors so you can literally have a different one for every day of the week!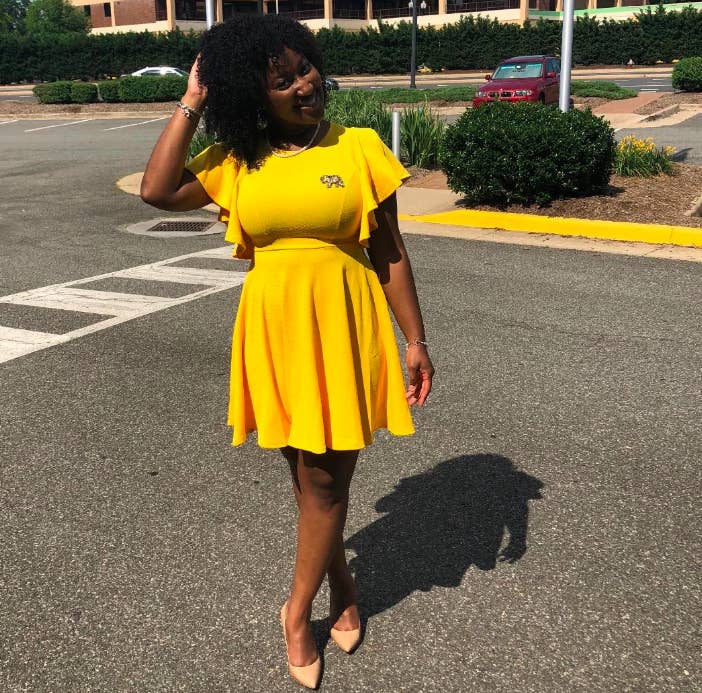 28. An itty-bitty polka-dot print skater dress you'll wear for the first time this spring.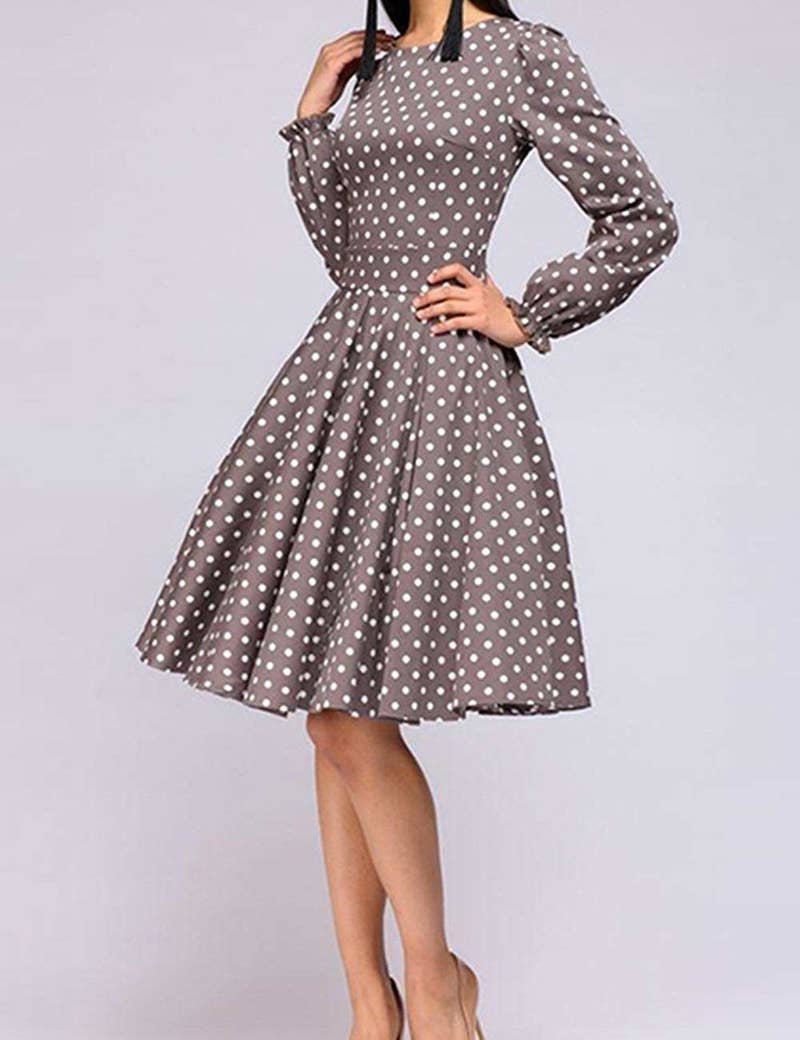 29. An off-the-shoulder lace and mesh midi dress for your next vacation or night on the town.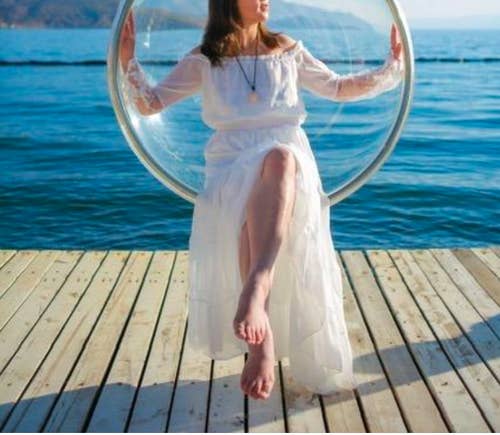 30. A super comfy button-up plaid shirt dress everyone will compliment you on.
31. A flowing boho-inspired wrap dress to beautifully transition from season to season.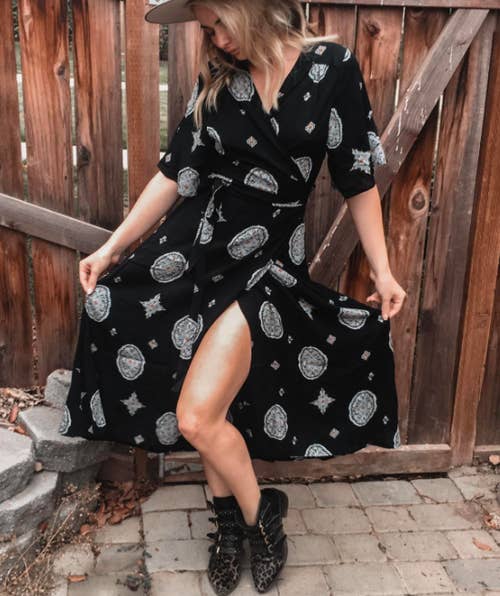 32. A super cute fit and flare cami midi dress for when the weather starts to warm up and you just need a quick throw-on number.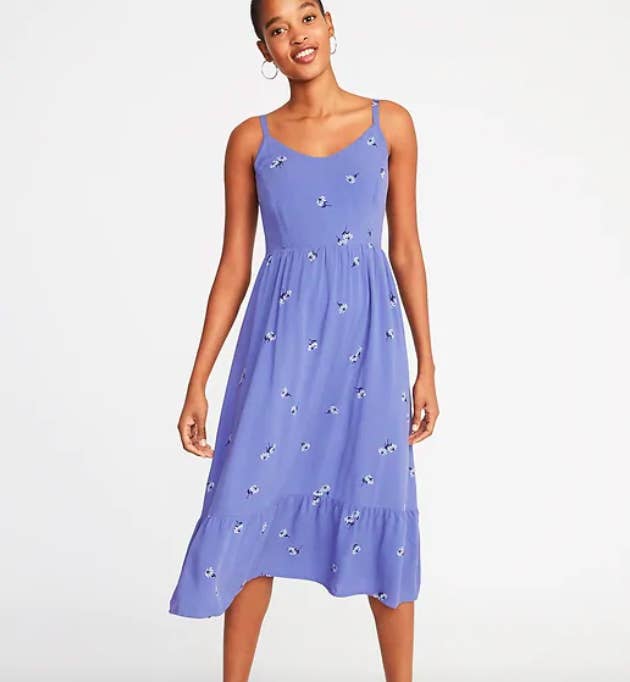 33. A three-quarter length sleeve V-neck dress you very much might get confused for a royal princess while wearing.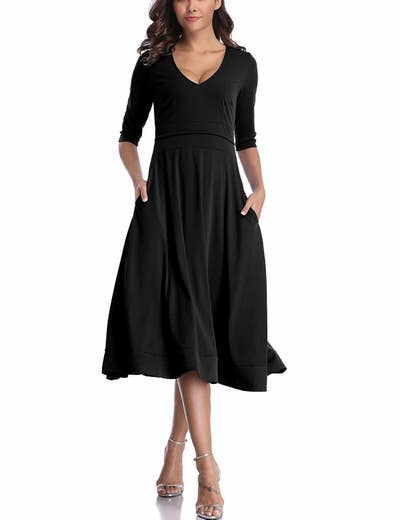 34. And a stunning, totally splurge-worthy cotton and silk Ulla Johnson midi dress, because you're worth it and so is this dress.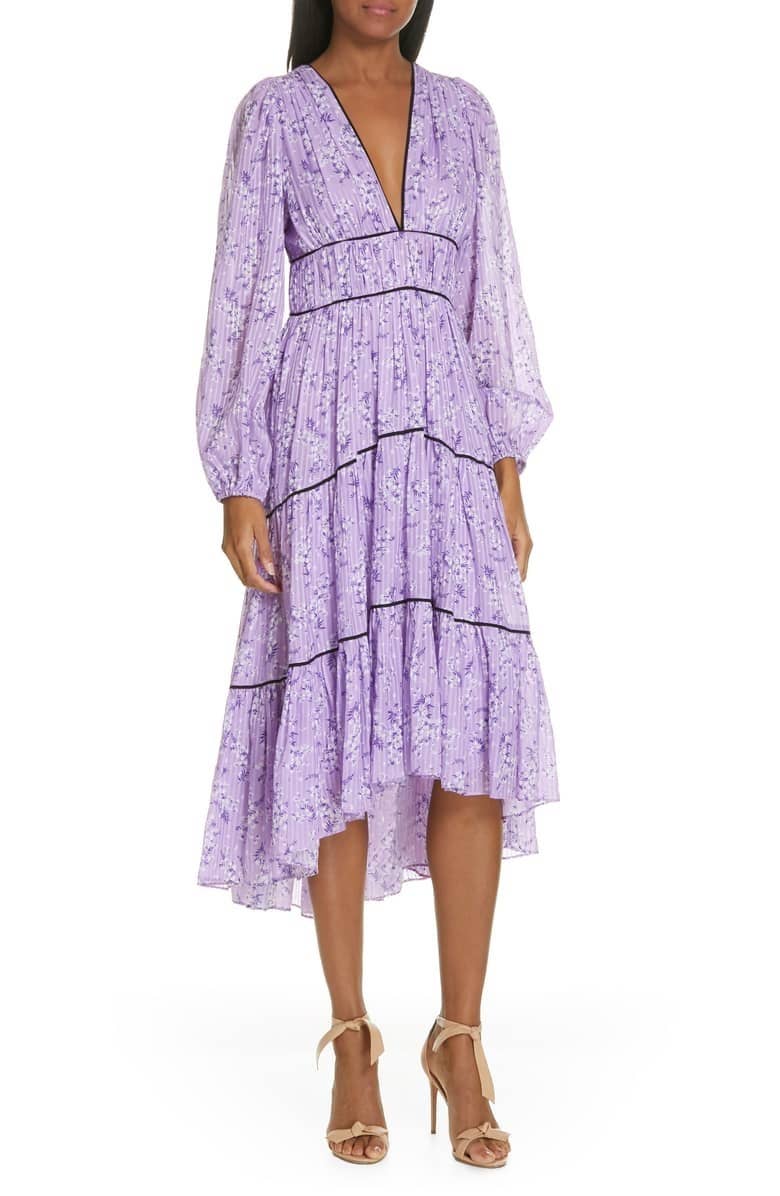 This is about to be you every morning when you get dressed in one of your new dresses.