We hope you love the products we recommend! Just so you know, buzviral.com may collect a share of sales or other compensation from the links on this page. Oh, and FYI — prices are accurate and items in stock as of time of publication.
1. A six-piece plastic drawer organizer set so versatile, you can use them for cosmetics, office supplies, or random necessities you keep in the infamous junk drawer. Why waste time searching for things when a tidy drawer is all you need?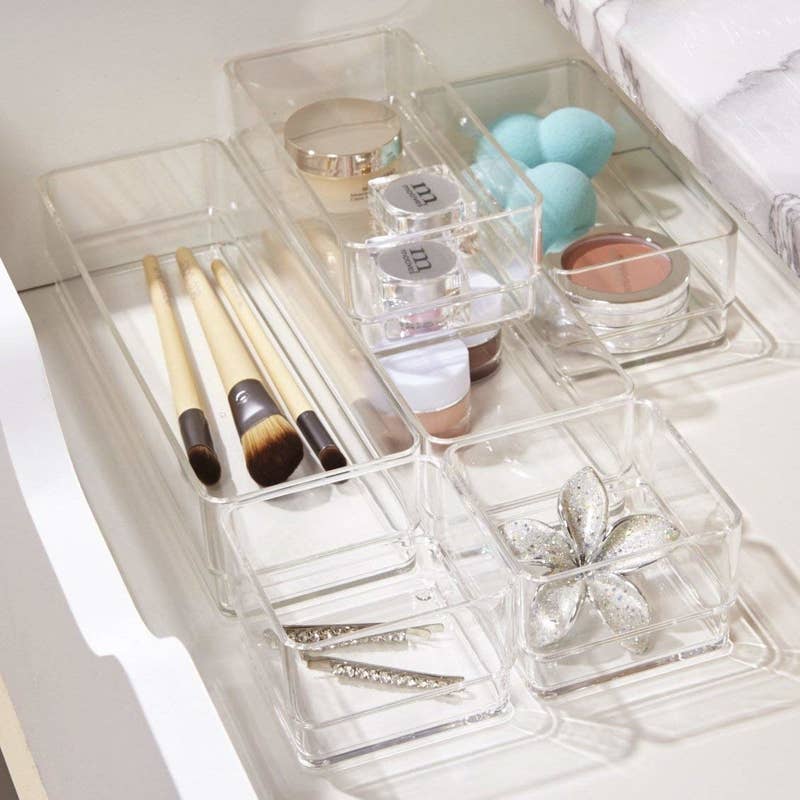 2. A stainless steel electric kettle for boiling water quickly when needed. The non-slip, cool handle and auto shutoff makes it a safe and dependable choice for those with kids, too.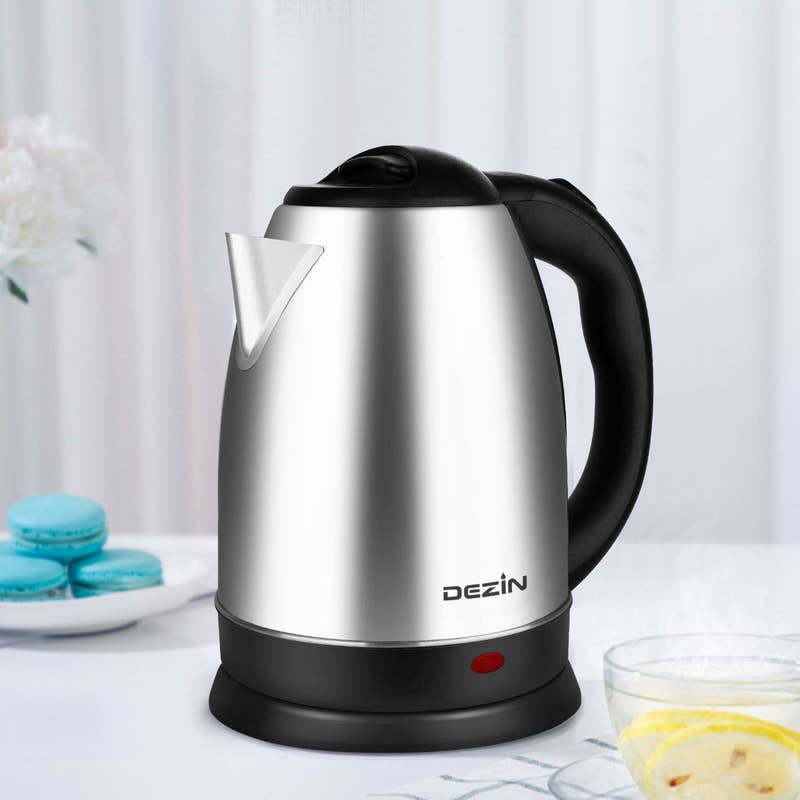 3. A Makeup Eraser cloth to remove everything with only the use of water. You can wash and reuse it, so just imagine how much money you're gonna save on packaged wipes and liquid removers!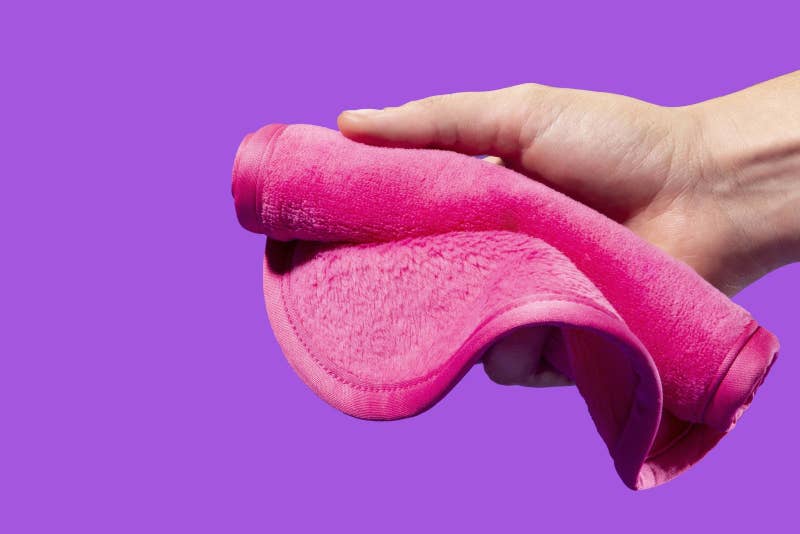 4. A silicone rubber cap for bottled beer so your drink stays carbonated and fresh even if you take a while to finish it. Be real – dumping half-full bottles down the drain hurts your heart.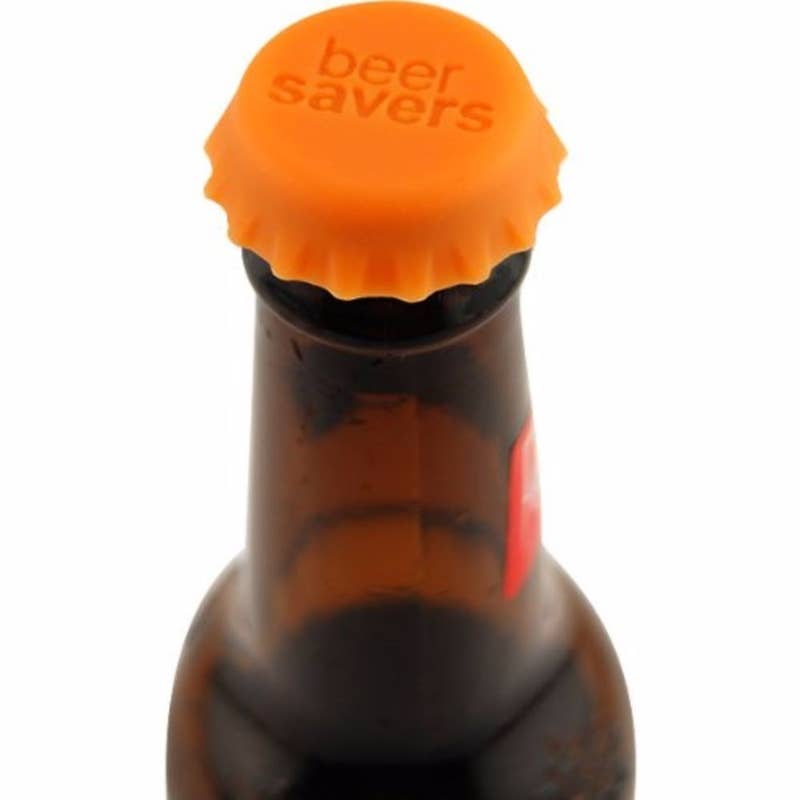 5. A grooming glove that'll perfect your pet's coat just like a costly professional groomer would. It'll work on both cats and dogs with short, medium, and long coats.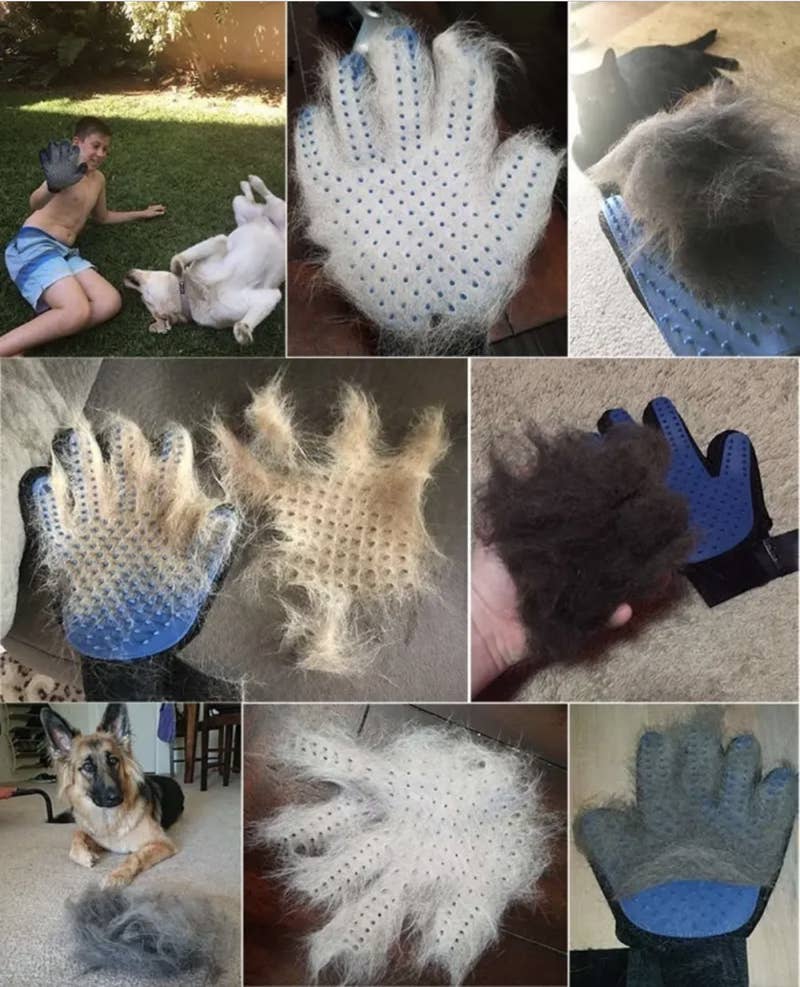 6. A rapid egg cooker, because a nutritious, hearty breakfast shouldn't take an eternity to make. It'll serve up hard-boiled, poached, or scrambled eggs in just minutes. Oh, and omelettes, too.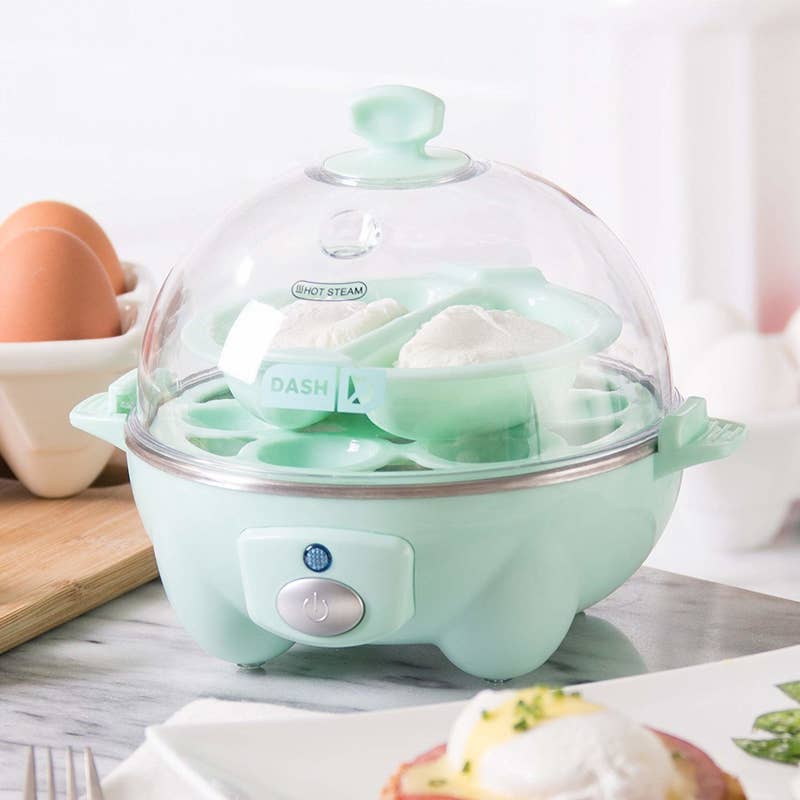 7. An incredibly effective, fume-free oven cleaner that'll cut through baked-on spills and grease with minimal scrubbing needed. All you have to do is spray it on, wait, and wipe away with a paper towel.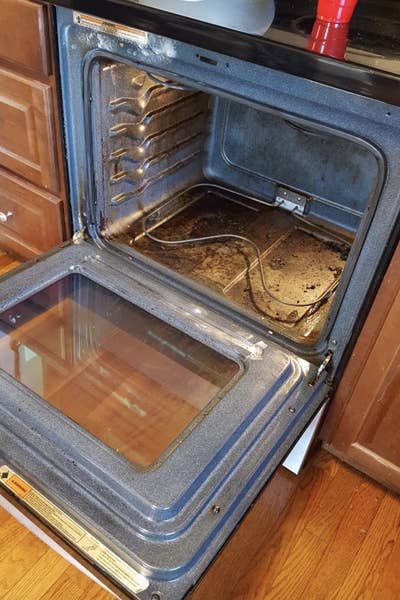 8. A hygro cotton temperature-regulating mattress pad so you can stop wasting precious sleep time tossing and turning because of overheating.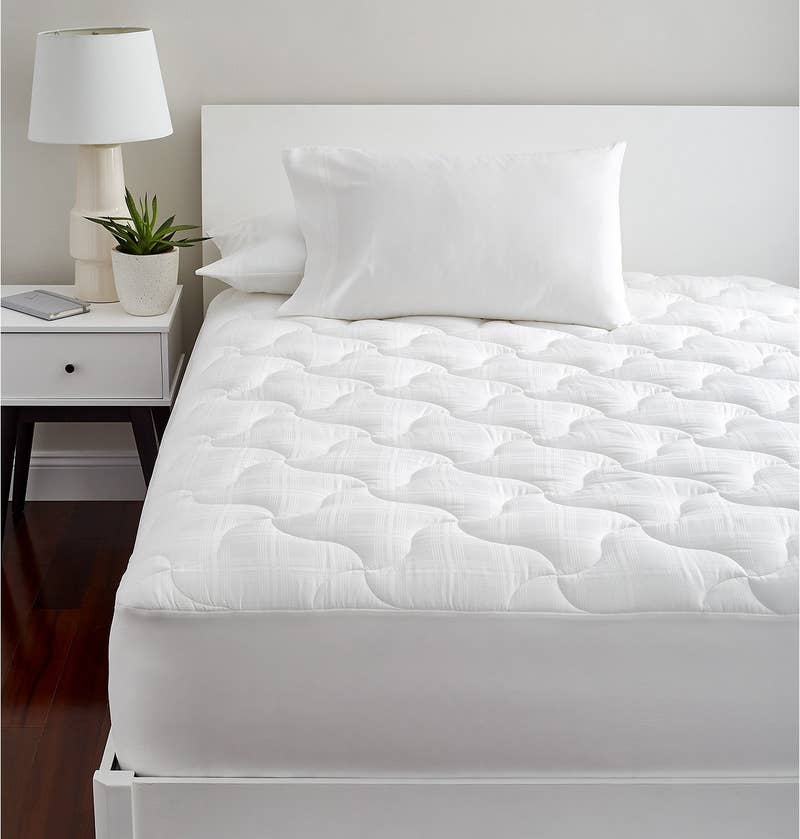 9. Moldable glue that'll bond to literally anything and turn into silicone rubber. It can be used for a ton of DIY projects around the house, but most importantly it will help seal your numerous frayed charging wires.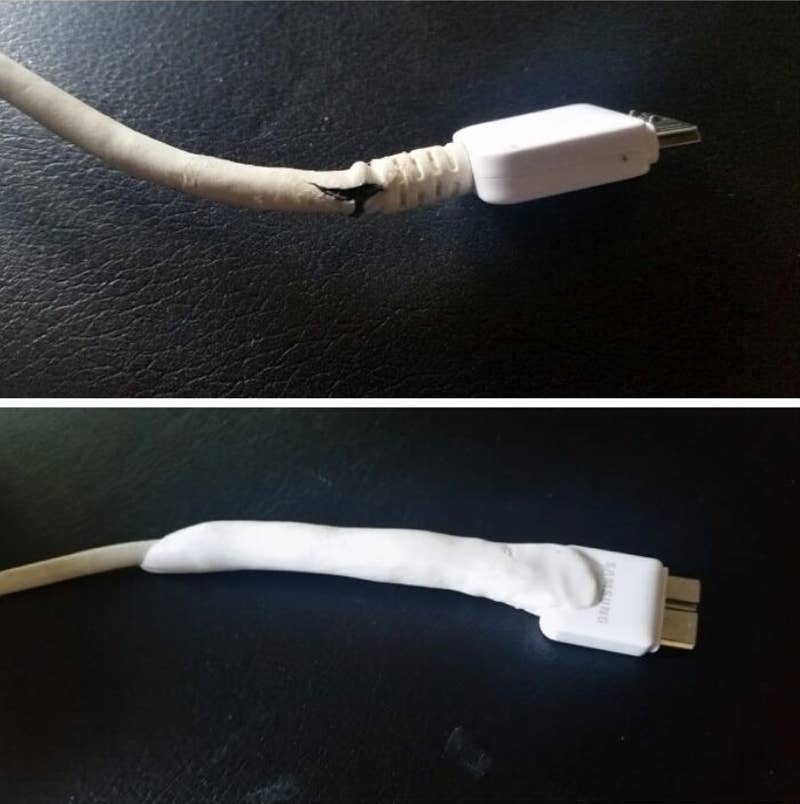 10. A John Frieda hot air brush so you can get a luscious blowout in about a third of the time without spending big bucks. The brush combines the effect of a round brush with the power of a blowdryer.
11. Leather cable straps to wrangle the wire jungle that exists on your desk and in your bag. No more time spent untangling headphones when you just want to listen to your favorite podcast.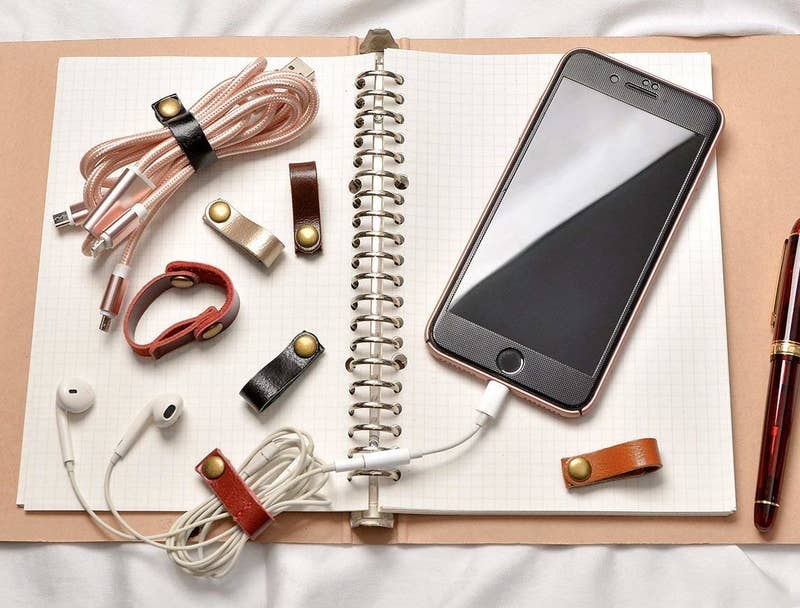 12. A hands-free shopping bag carrier so you can complete the 10-bag hold without making five separate trips or breaking off a finger. Plus your other hand will be free for your keys.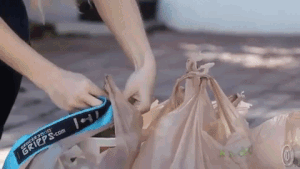 13. A FlexiSnake drain snake that'll unclog your pipes so you don't have to spend hundreds on a plumber. It's covered in thousands of micro hooks that grab hair and other gunk.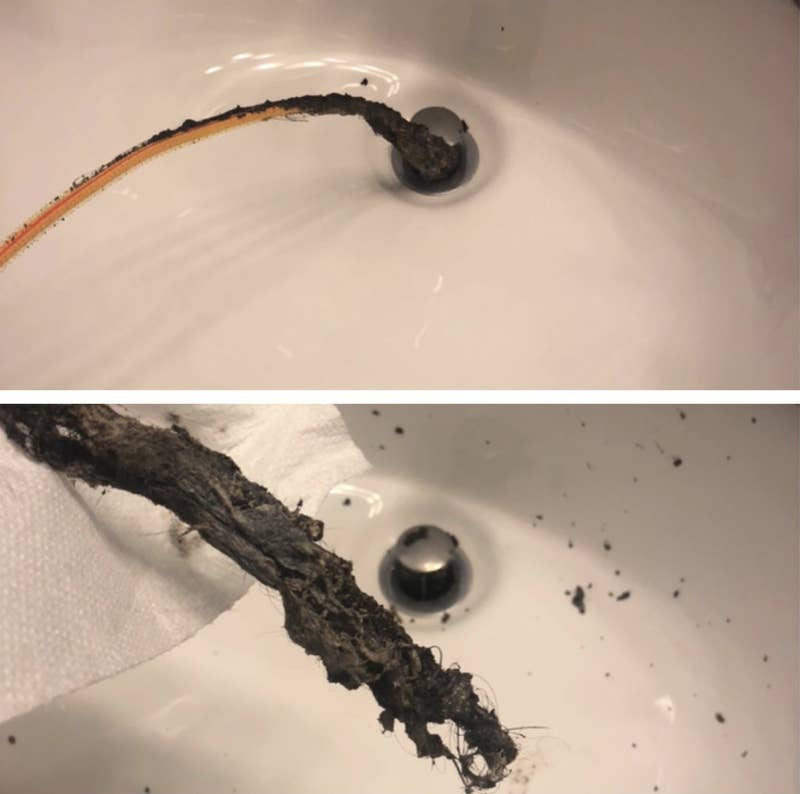 14. A knife sharpener for straight and serrated knives, plus scissors and fishing hooks. It includes a sharpening stone, a sharpening steel rod, a slot for coarse sharpening, and a slot for polishing so you can extend the lifespan of your expensive knife set.
15. A weekly meal planner and grocery list to help you save time on figuring out exactly what to eat for the week and what to get in the grocery store. With a magnetic backing, you can hang it on your fridge for the whole family to see.
16. An entryway key and mail organizer so you can stop wasting time desperately searching for your keys or that just-paid bill you need to mail.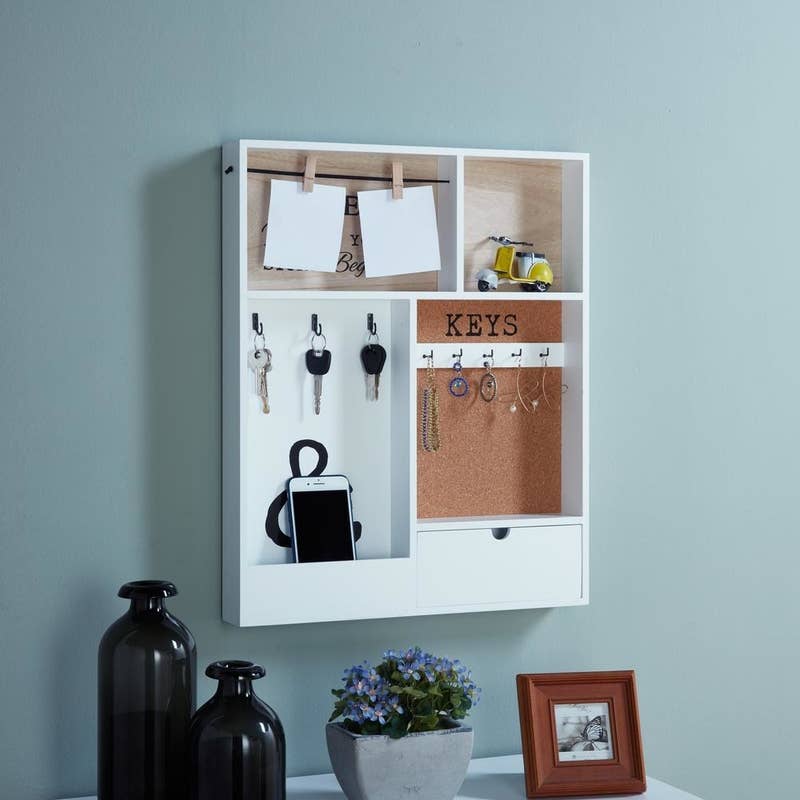 17. A water purifying bottle that'll filter water in only 15 seconds so you can drink refreshing, clean water no matter where you are. And so you can stop wasting money on plastic bottles you may not be recycling.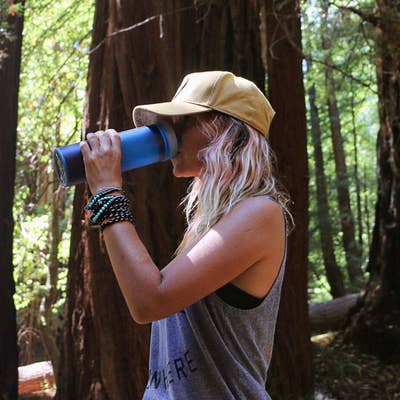 18. A battery charger, because purchasing new batteries when the TV remote dies is far too annoying. This charger will juice up rechargeable AAs or AAAs for continuous use.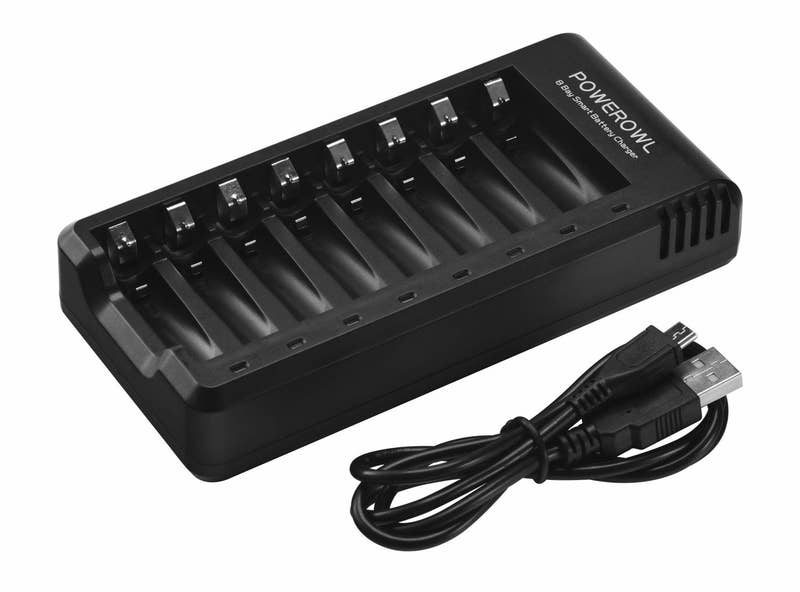 19. Silicone baking mats to end your dependence on sprays and parchment paper. They're heat resistant, dishwasher safe, freezer safe, antimicrobial, and BPA-free!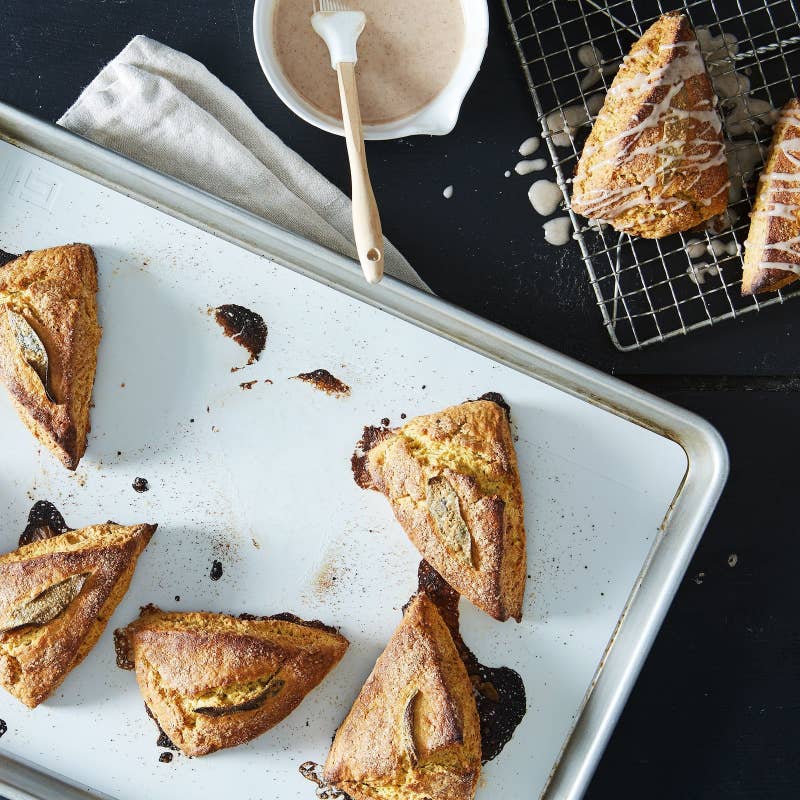 20. A 10-piece non-stick ceramic cookware set that'll make your cleanup process so much easier. AKA, no more time spent scrubbing and soaking pans.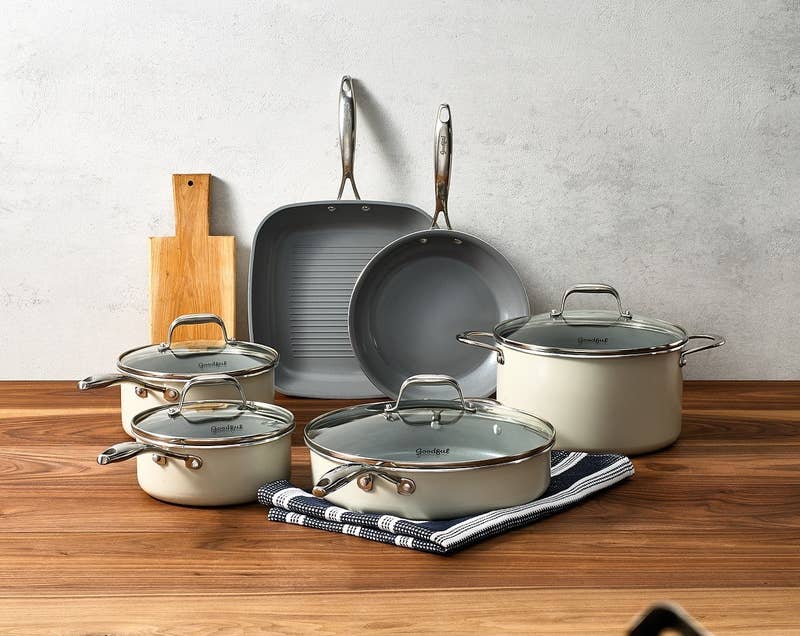 21. Organic wool dryer balls so you can reduce your drying time by 20-40%! And with minimal wrinkles, you won't have to iron items post dryer.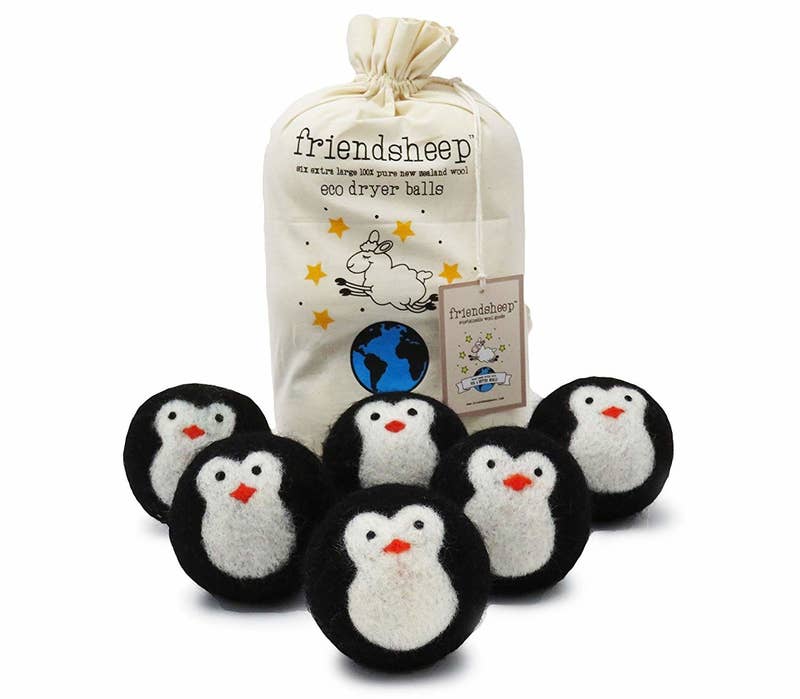 22. A makeup brush cleaner to salvage your dirty brushes and make them once again usable. The cleaners have grooves specifically designed to clean both large and small brushes.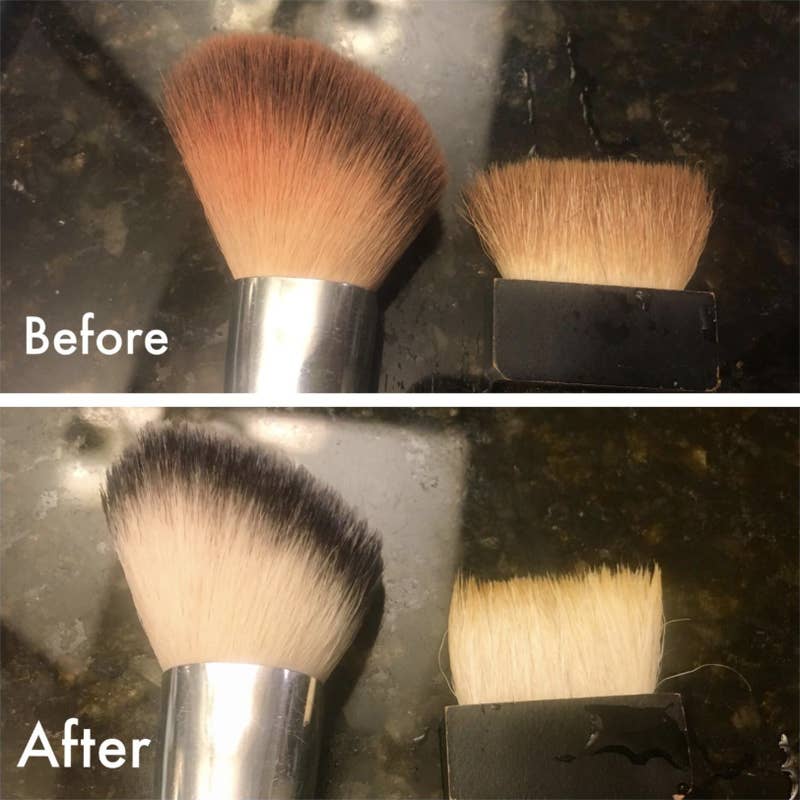 23. A cold brew maker, because buying yet another cup from Starbucks is slowly killing your wallet. The overall design is sleek with few parts so really, you can't mess the process up.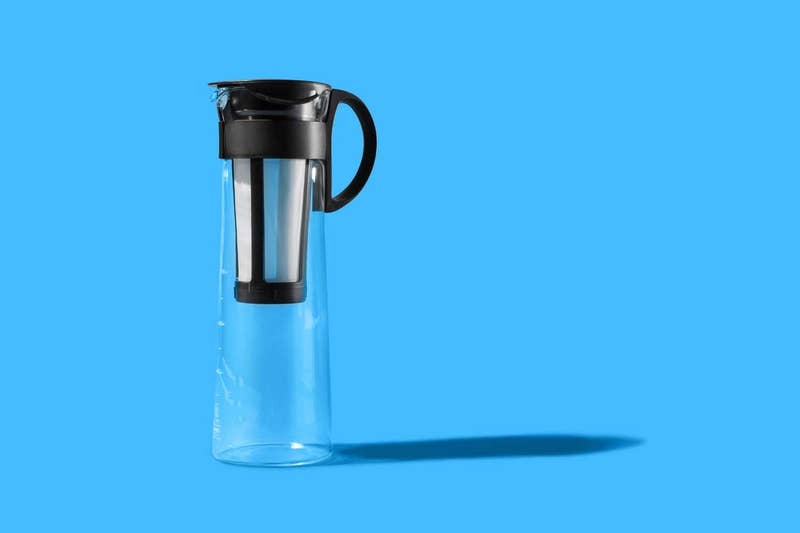 24. Reusable Bee's Wrap that'll mold easily to whatever food or container you want via the heat from your hands. You can wrap leftovers, fruit, a sandwich for lunch, etc. Plus, this eco-friendly choice will help you ditch plastic bags and aluminum foil.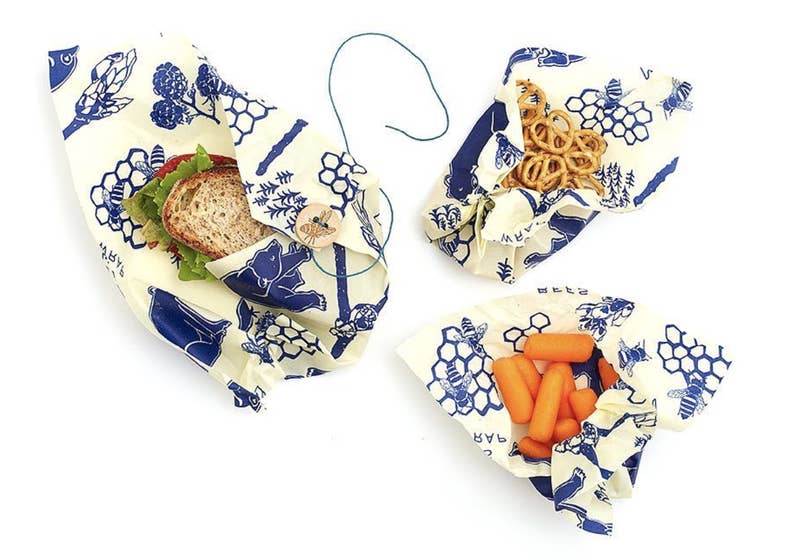 25. An eyeliner stamp, because spending time in front of the mirror trying to perfectly match your wings is so frustrating. Those with shaky hands can finally get the sharp edge they're looking for — this stamp will provide equal wings each and every time.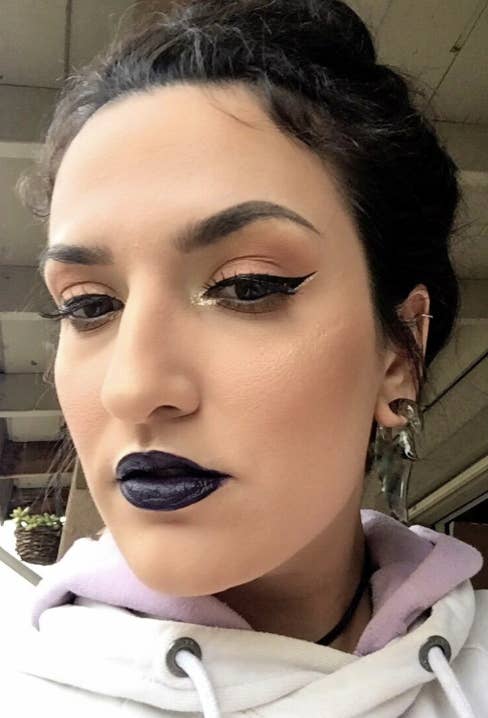 26. A produce saver to lengthen the lifespan of your groceries by trapping and absorbing ethylene gas, slowing down the spoilage process. Now you'll actually get your money's worth before everything gets moldy.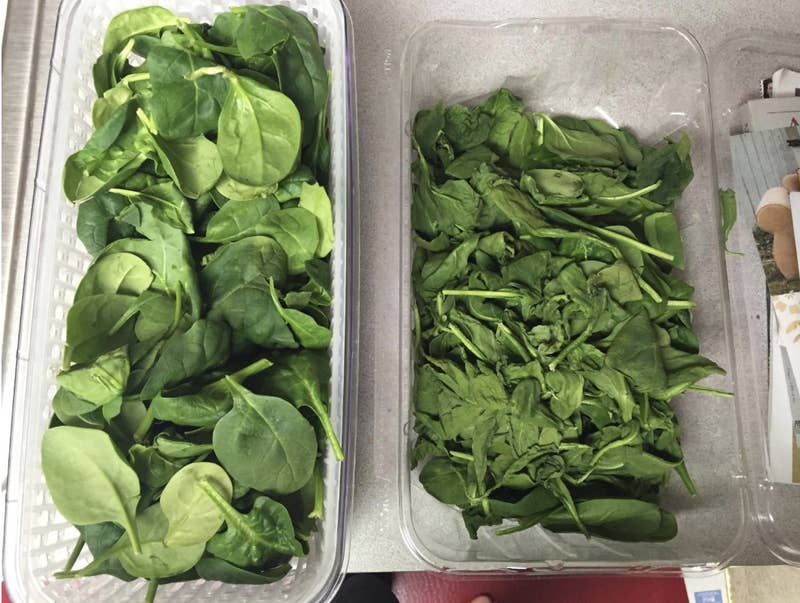 27. A Delta shower head so you can increase your water pressure without wasting more water. The self-cleaning nodules mean you don't need to spend time cleaning lime and mineral buildups.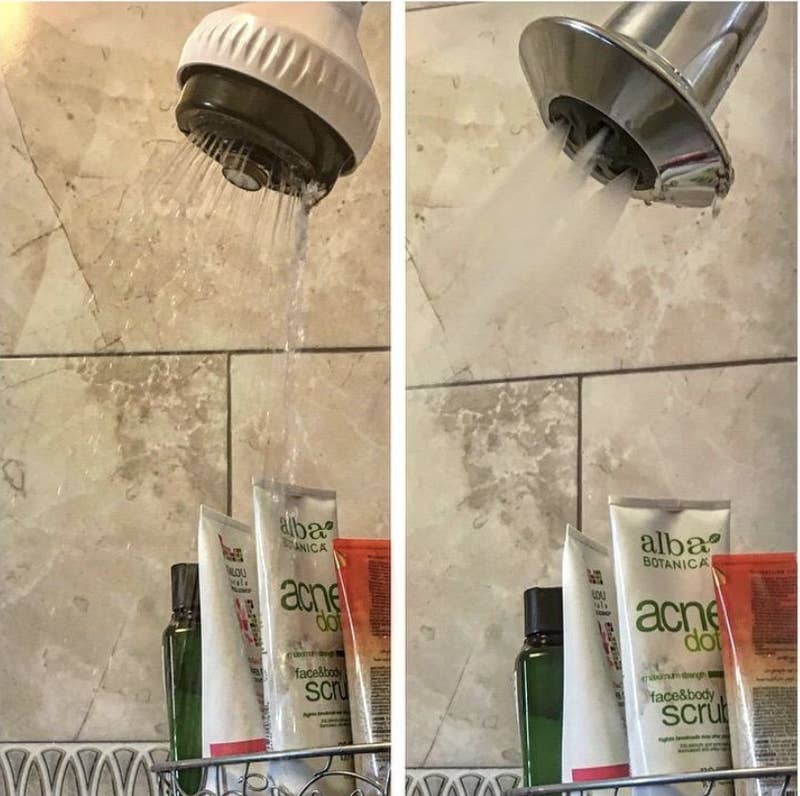 28. A fabric shaver and lint remover you can use on older sheets and sweaters to make them feel brand new again. The stainless steel blades have two trimming modes and a protective cover for more delicate fabrics.
29. Mini spatulas to get every last drop out of lotion, shampoo, conditioner, sauce, cosmetics, and condiment bottles. Hey, you used your hard-earned dollars on this stuff, you deserve to use up every bit.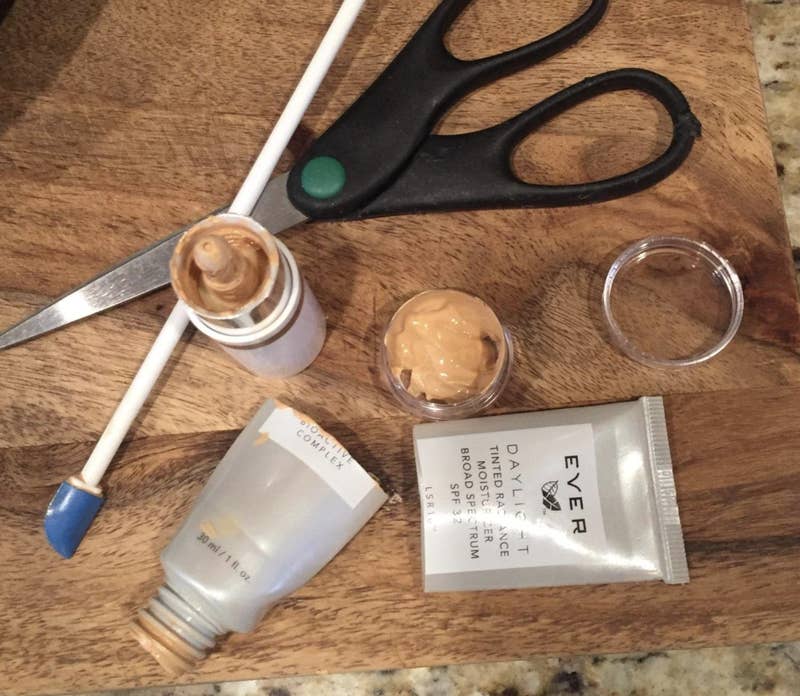 30. A vacuum-sealing wine stopper that keeps your favorite bottle tasting fresh way past the date you opened it. Say goodbye to wasting precious mood enhancers…I mean wine!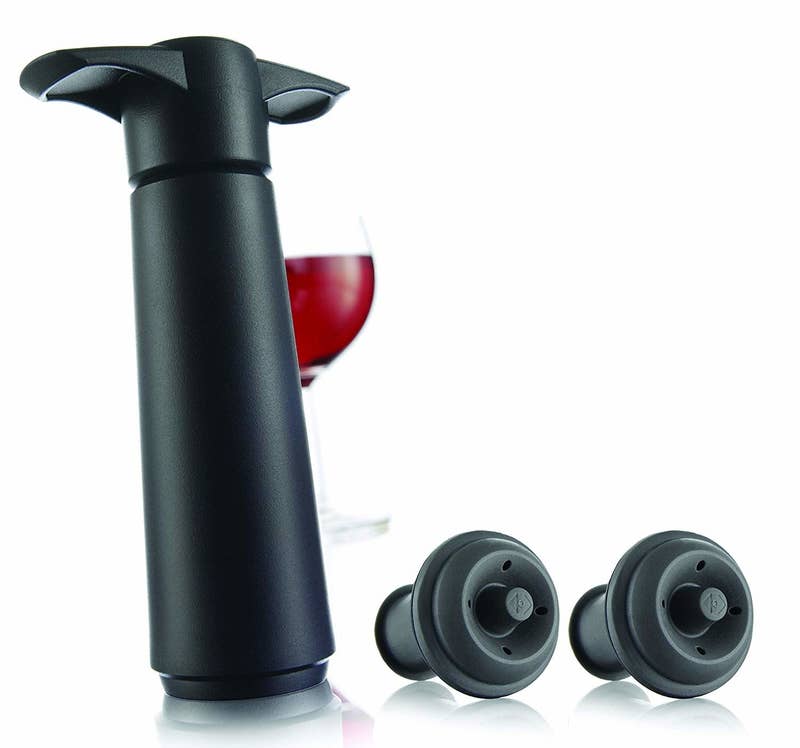 31. A fast-acting mold and mildew remover so you don't have to use extensive elbow-grease to get your bathroom clean. The concentrated gel will cling to yucky buildup and prevent future growth.
32. Reusable K-cups because your bi-weekly purchase of one-and-done K-cups is just too much! These fit a majority of Keurig machines and have ultra-fine mesh to prevent grines from escaping.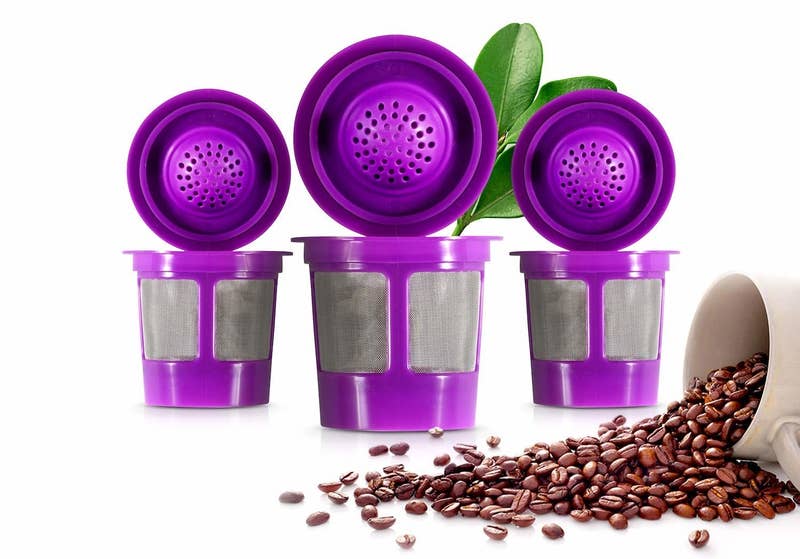 33. A wax warmer that'll replace that candle addiction you've been financing for way too long. It'll melt whatever scented cube you place on the dish, releasing the aroma slowly and fully.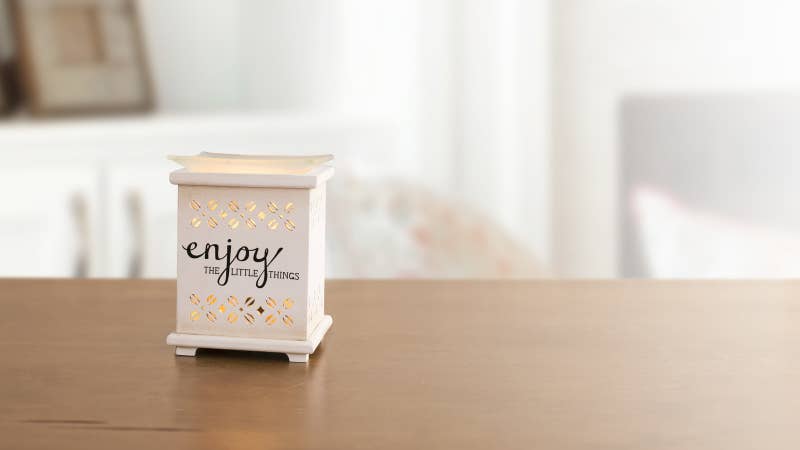 34. A set of bed bands so your fitted sheet stays in place through the entire night, saving you from constantly tugging them down each and every time you climb into bed. Plus, they're adjustable to fit any and all bed sizes or sheet types.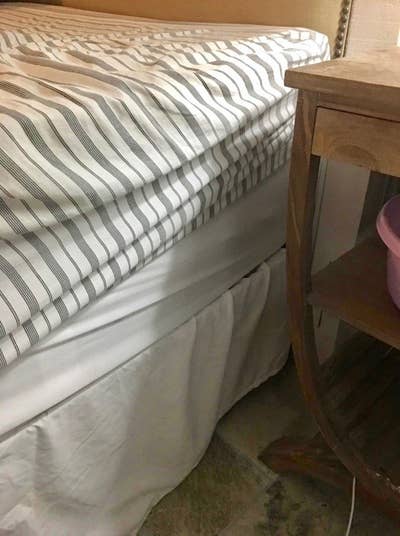 35. A microwave pasta cooker that'll whip up a comfort meal with minimal effort. It'll help cut down on prep time, water usage, and clean up.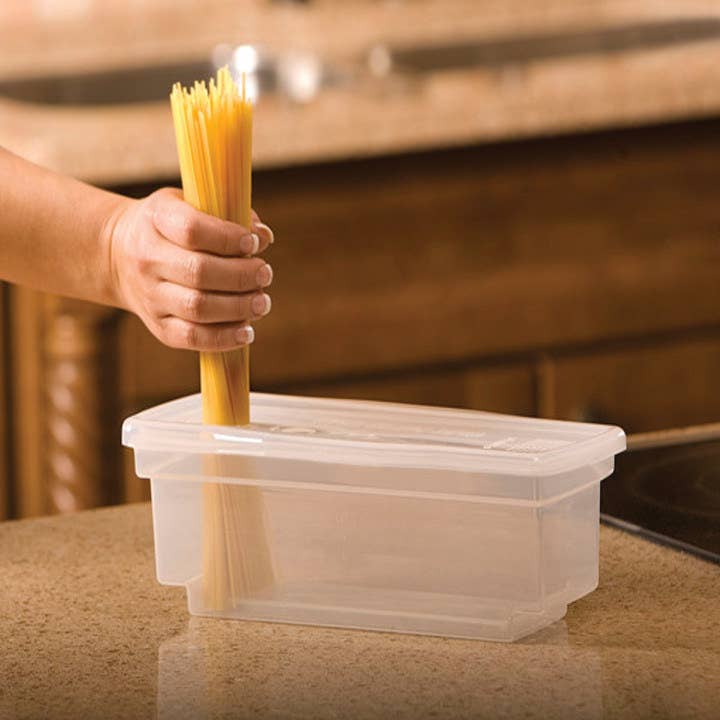 36. A sock coupler if that's your Achilles heel of laundry. No more sock relationships torn apart because one was tragically dropped or lost in the icky grooves of the machine. And no more money spent trying to replace fallen sock soldiers.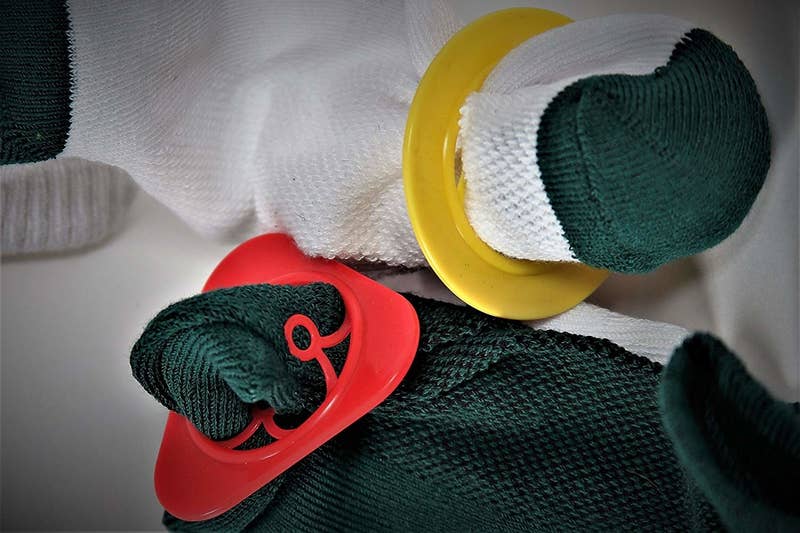 37. A Zipuller, because we've all strained our arm trying to grab that darn zipper that is justtt out of reach. Why waste time trying to get your clothes fully on in the morning when you could be getting extra sleep???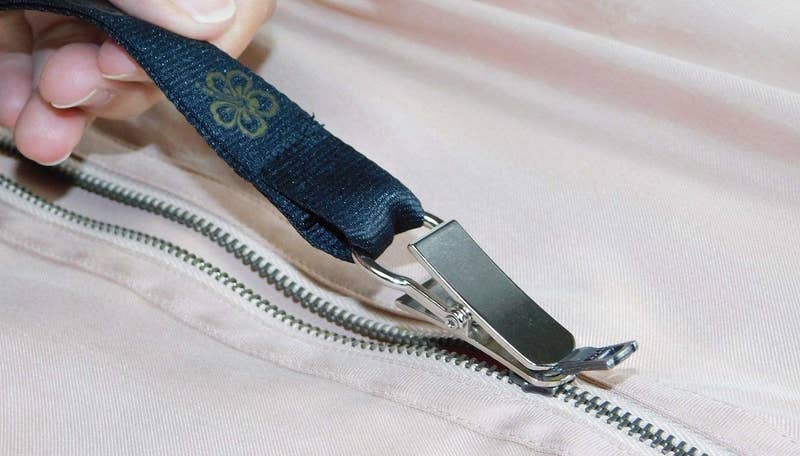 Now what could you do with all that extra time and money? Put out zero effort, obviously.